Advanced LASIK Technology
Schedule an Appointment
Call 713-668-6828
Contoura Vision
Contoura is a topography-guided method of LASIK. By using a Topolyzer which maps the unique topography of the surface of the cornea, sampling approximately 22,000 points. This creates a highly detailed scan showing microscopic peaks and valleys that can be smoothed out by the advanced laser system. This mapping information from Contoura is then integrated with the EX500 excimer laser to smooth out any irregularities on your cornea.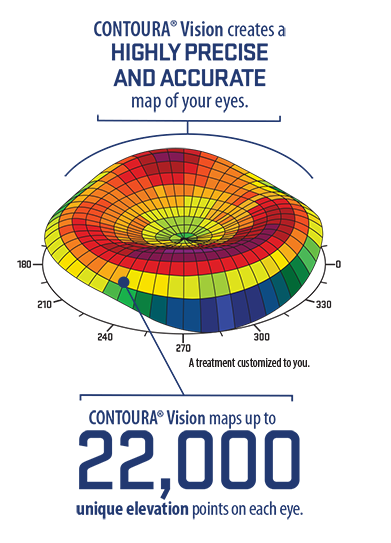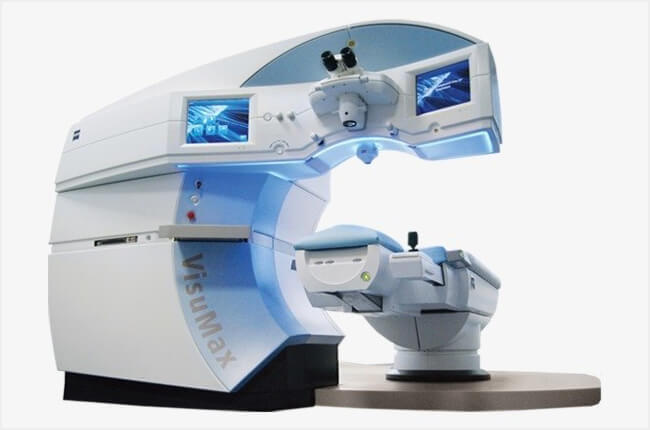 ZEISS ReLEx SMILE
Minimally invasive surgery –
With ReLEx SMILE, a lenticule and a small incision of < 6 mm are created inside the cornea. The preservation of the upper corneal layers and the possibility for fewer transected nerves may preserve biomechanical stability and reduce the incidence of dry eyes.
Single-step –
With ZEISS ReLEx SMILE, the entire correction is a single-step: one laser, one treatment plan, and one laser process.
All-Femto –
Performed on a VisuMax® femtosecond laser, high precision, proven outcomes, predictability, and ease of use are what ReLEx SMILE stands for.
Alcon Wavelight X500 Excimer Laser
The Wavelight EX500 Excimer Laser by Alcon is considered to be the most advanced and quickest excimer laser available in the United States. Alcon has built this new technology to deliver accurate refractive laser treatments, making the Wavelight EX500 today's leading laser in the industry.
Benefits of the Wavelight EX500 Excimer Laser
Precision– Designed to deliver fast ablation times with superb outcomes, this modernized technology helps to reduce the possible risks of flap shrinkage, eye movement sensitivity, fixation fatigue, and stromal dehydration of the cornea.
Treatment Options– The laser is customized for each unique eye, fixating on pupil centration and corneal centration. The Wavelight EX500 contains a powerful multi-dimensional eye-tracker that assists in the accuracy of the incisions and corneal flap. This option allows for different treatment variations depending on the uniqueness of each patient's eye.
Sharper Vision– With an optimized shot distribution, the laser sustains a high pulse frequency which reduces halos and glare. This technique allows for clearer vision during nighttime driving and sunny days.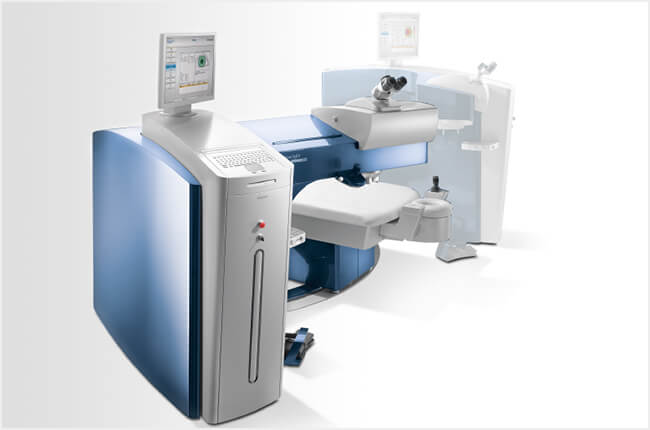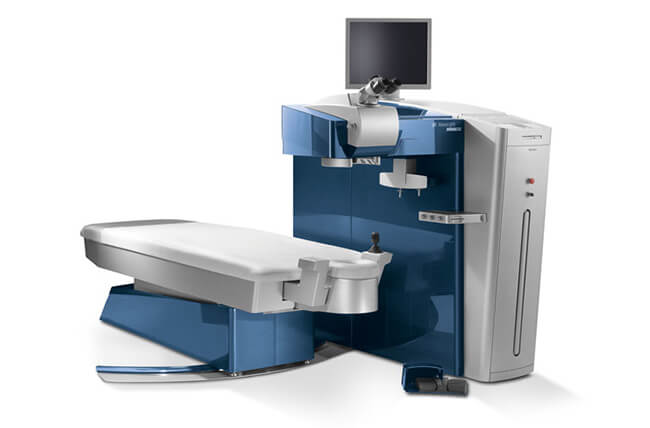 Custom LASIK Allegretto Wave Eye-Q
The Allegretto Wave is an exciting development in Custom LASIK technology. As one of the newer generation FDA-approved lasers, its technology reduces the chance that patients will see glare or halos, or have difficulty with night vision or night driving, after their LASIK Eye Surgery.
Choosing the LASIK Eye Surgery Procedure That's Right For You
Because of the many differences in technologies and your individual vision correction needs, it's important to discuss all of your options with a qualified ophthalmologist like the LASIK Eye Surgeons at Houston Eye Associates. Only a LASIK expert can determine whether traditional LASIK, Allegretto Wave LASIK, or the Bladeless IntraLase Method would be right for you. As with all elective eye surgery procedures, you should ask your ophthalmologist for a complete list of the risks and complications associated with LASIK and the IntraLase Method.
What Happens if My Eye Moves During Custom LASIK Surgery?
Not to worry. The Allegretto Wave's eye-tracking technology charts the eye's movement, allowing the beam to know where your eye is at all times. If your eye moves too quickly or out of the range of the beam, it stops and waits for your eye to come back to where it can continue.
Are There Different Types of WaveFront-Guided LASIK Surgery?
Yes. The Allegretto Wave wavefront-guided LASIK procedure was approved by the FDA for the reduction or elimination of up to +6.00 of hyperopia, up to -16.00 of myopia, and up to 6 diopters of astigmatism. Wavefront Optimized LASIK, on the other hand, is suited more for treating spherocylinder errors without affecting higher-order aberrations, especially spherical aberration. All Wavefront-guided LASIK is based on aberrometry measurements and designed to treat both spherocylinder and higher-order aberrations.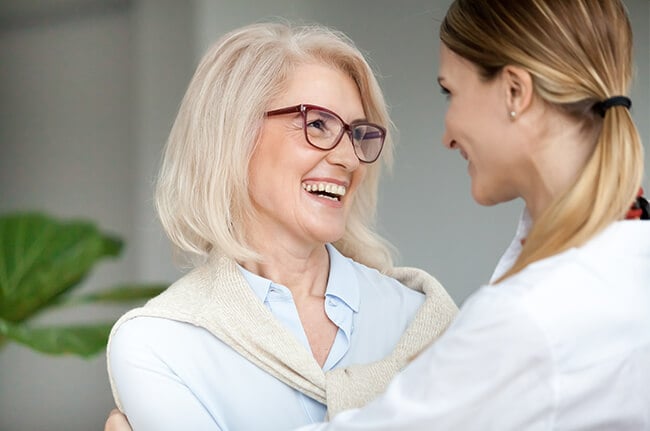 At Houston Eye Associates, we choose to use the Allegretto Wave for Custom LASIK. The Allegretto Wave uses wavefront-guided technology, which allows for a detailed map of your eye down to the microscopic level. This helps to preserve as much corneal tissue as possible which results in extremely clear vision. While many LASIK laser vision technologies use wavefront-guided technology, the Allegretto Wave is specifically capable of reading a large optical zone. This is the part of the cornea that the laser touches. This is important for those with very large pupils and for retaining a high level of night vision. By producing this large optical zone, night vision issues, such as glares and halos are virtually eliminated.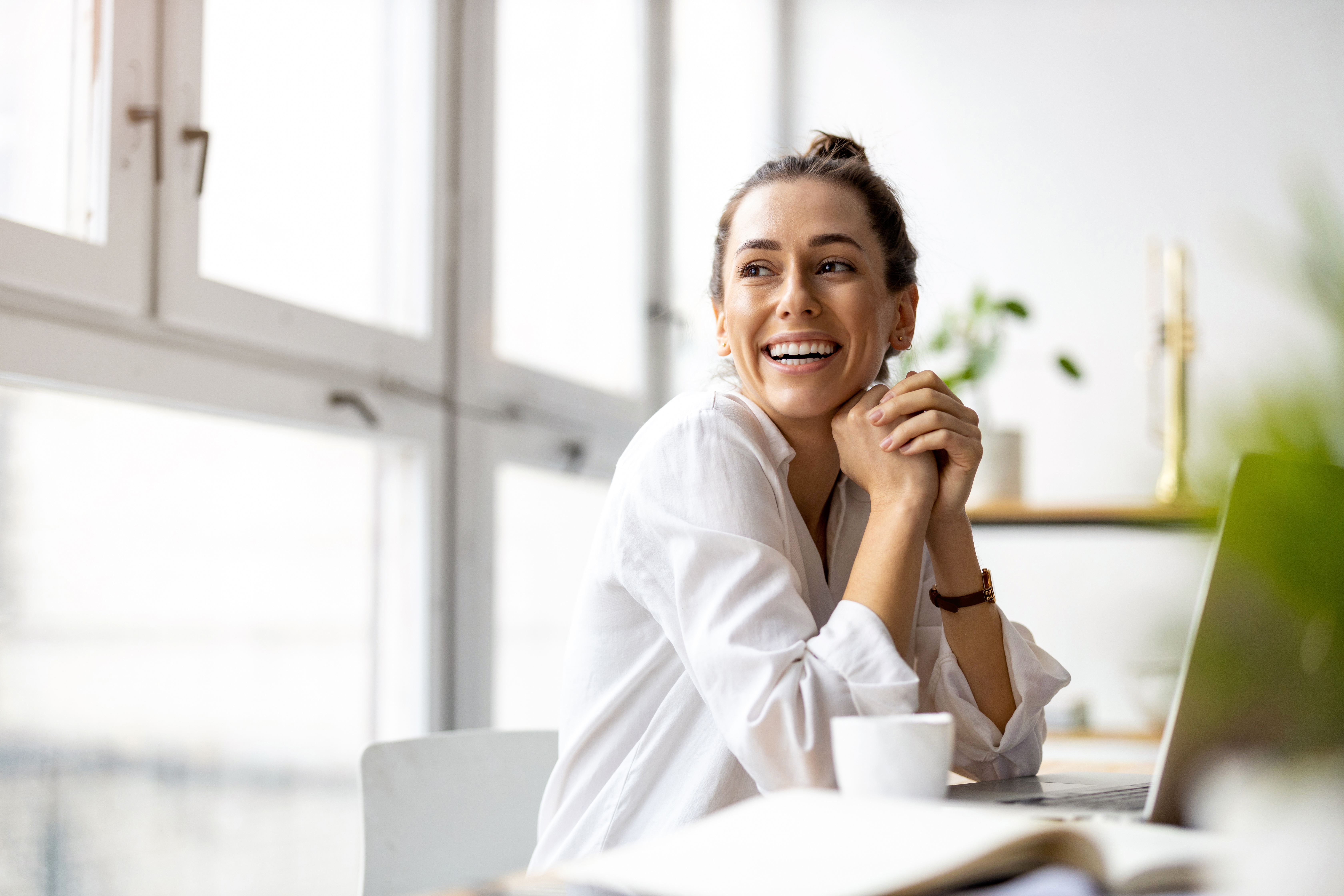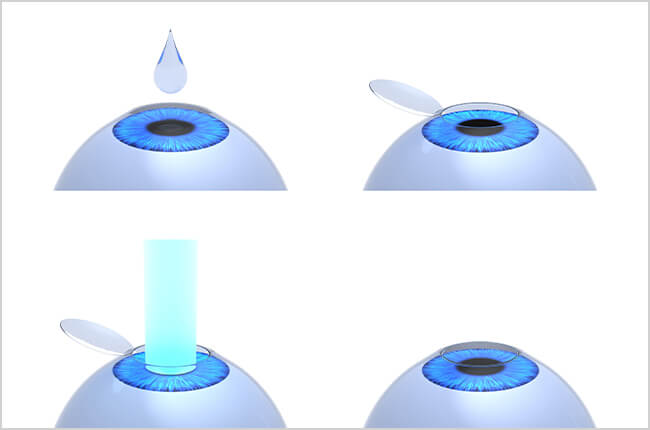 Blade Free LASIK – Intralase
What Is Blade-FREE LASIK, or FS-200 Bladeless LASIK?
Traditional LASIK surgery uses an instrument called a microkeratome for the creation of corneal flaps. The microkeratome is a fine, oscillating, hand-held steel blade that creates a cut as it travels across the cornea. While effective, the microkeratome has not changed significantly in 30 years of use in refractive surgery, and the quality of the outcome relies heavily on the skill of the individual LASIK surgeon performing the procedure.
The new IntraLase LASIK surgery, by contrast, eliminates the need for ophthalmologists to use a blade at all. Instead, this computer-controlled Blade-FREE LASIK technology works by delivering rapid pulses of light, a quadrillionth of a second each, to a pre-programmed depth and position within the cornea. Each pulse forms a microscopic bubble. As the IntraLase laser moves back and forth across the eye, the bubbles connect to form the corneal flap.
Also, in contrast to a microkeratome, which simply delivers a one-dimensional cut, the blade-free LASIK IntraLase procedure enables the eye surgeon to precisely design and control many aspects of the flap itself, such as its thickness, its circumference, and the angle of its edges, effectively customizing the flap to the individual patient's eye. This is of particular benefit to patients who have steep, flat, or thin corneas, as they may not have been candidates for traditional LASIK surgery.