Houston Eye Associates offers prescription sunglasses with many designer brands to choose from. We can fit your prescription lenses into a desired pair of designer sunglasses which will help to reduce the intense glare on a sunny day. Prescription sunglasses are meant to protect your eyes from harmful UV rays while allowing you to have visual correction. We carry a wide array of sunglasses for men, women, and children.
With a pair of sunglasses, you can free yourself from vision impairment on sunny days; no longer needing to switch from your prescription glasses to regular sunglasses, our optometrists will help get you into a great pair of sunglasses with your prescription so that you can have clear vision, protection, and style in the sun all at the same time.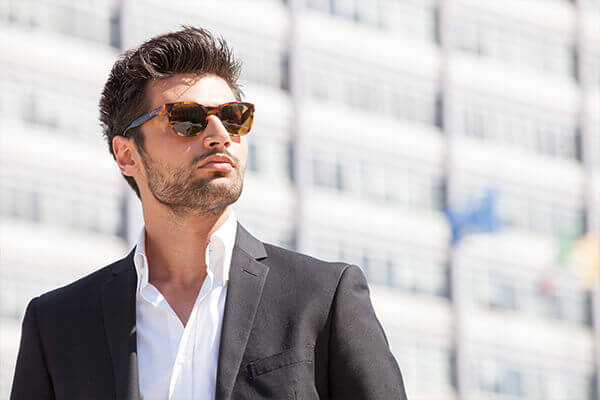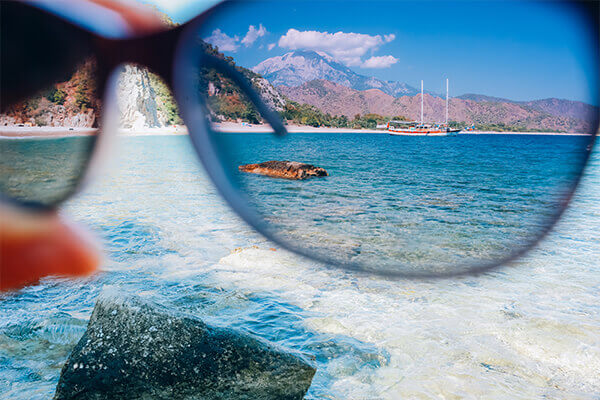 Polarized lenses are designed to reduce the intense glare from UV rays on sunny days. We are pleased to offer polarized sunglasses in a variety of tints to fit your prescription needs. Polarized lenses are a stylish favorite for sportsmen and individuals who work outdoors.
Photochromatic lenses for indoor and outdoor use are available as well. This lens style is a responsive lens which tansitions from a fully clear lens indoors to a darker lens outdoors. Using a photochromic technology, the lens reacts to UV light in bright sun, partial sun, and cloudy environments.