Routine Eye Exams
Schedule an Appointment
Call 713-668-6828
Our eyes enable us to see and discern the extraordinary world around us. They are also fragile parts of a complex human body, susceptible to disease, trauma, infection, malnutrition, and the simple aging process.
Many serious eye diseases do not have early symptoms. Even if you do not wear corrective lenses to aid in vision, a preventive eye exam at least once every two years can help ensure the health of your eyes and the quality of your vision. Below is a sample list of the many eye care services we provide:
Eye Exams
Prescription for glasses and all types of contact lenses
Our mission is to help our patients understand how and why their vision may be changing and how the condition may be corrected or slow its progression.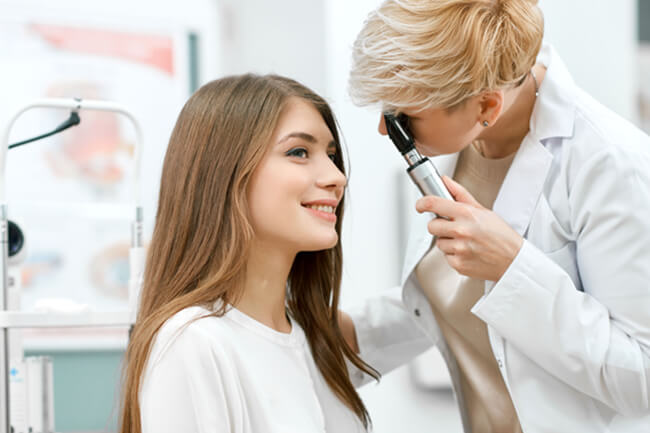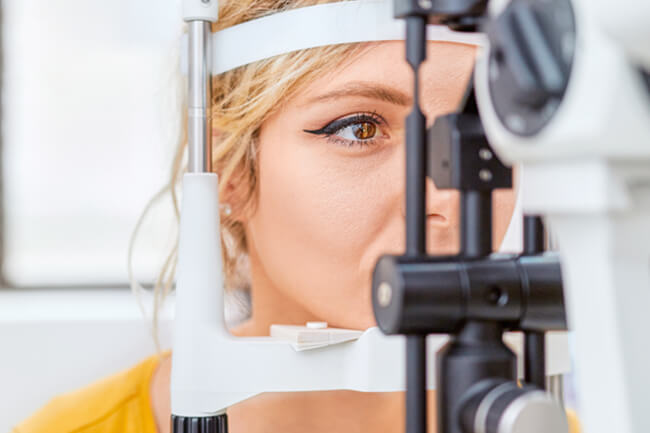 What is an Optometrist? What does an Optometrist do?
Optometrists, also called doctors of optometry (O.D.), are trained to diagnose and treat vision conditions like nearsightedness, farsightedness, astigmatism, and presbyopia. They may also test a person's ability to focus and coordinate the eyes and see depth and colors accurately. Optometrists are licensed by the state to examine the eyes to determine the presence of vision problems and visual acuity. They also prescribe eyeglasses, contact lenses, eye exercises, low vision aids, vision therapy, and may provide pre and post-op care for laser surgery.
Education
Optometrists must receive a Bachelor's degree from an accredited college or university before beginning optometry training. As part of their degree, they must have also completed certain prerequisites before they are eligible to apply to optometry school. Next, they must attend an accredited 4-year optometry school and, after receiving their doctorate (graduating), they must pass written and clinical state board examinations. Optometrists typically manage patients for two and a half years during their training prior to receiving their doctorate. Some optometrists go on to obtain a Master's degree or Ph.D. in visual science, physiological optics, neurophysiology, or public health.