The Most Advanced Contact Lenses are Here!
Here at Houston Eye Associates (HEA), we are proud to offer the most advanced contact lenses. We also offer the services of therapeutically certified optometrists with extensive work experience in the contact lens field. HEA truly cares about the health and well-being of our contact lens patients. We have access to an enormous contact lens bank with the most technologically advanced contacts available in soft disposable, rigid gas-permeable, and specialty contact lenses. We believe in offering the most innovative and highest quality products to our patients because they deserve and expect the best in eye care from HEA.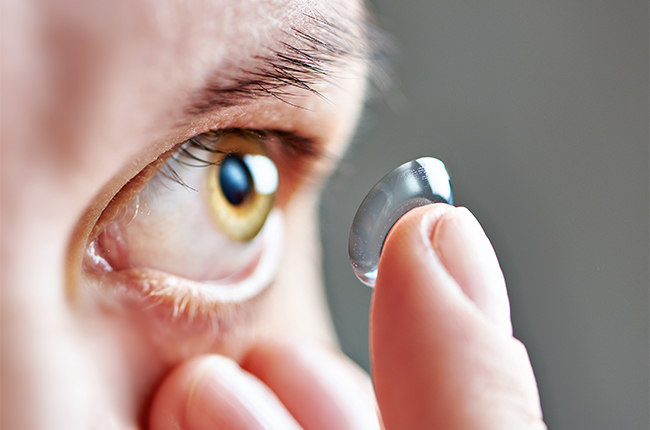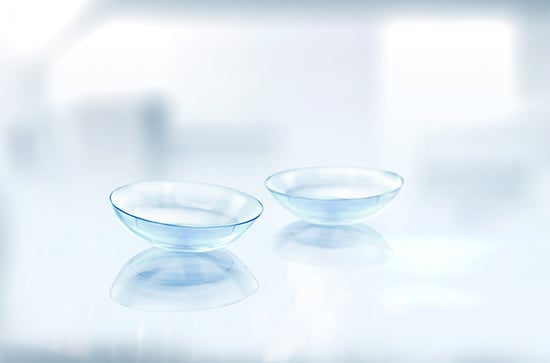 Soft Disposable Contact Lenses
The daily disposable (also known as daily) contact lens is the staple of HEA, offering the latest products that support the highest level of hygiene and safety while providing the most comfortable lens wear experience in the market. We proudly prescribe daily contact lenses to over 60% of our soft contact lens patients, compared to the national average of 17%. Whether you are nearsighted, farsighted, have astigmatism, or require bifocals, we have a daily contact to meet your visual needs. If daily disposable contact lenses are not right for you, we also offer the latest in monthly and biweekly disposable contact lenses. We offer a wide selection of the top contact lens brands that include Vistakon, Acuvue, CooperVision, & more. Click here to schedule an appointment with one of our optometrists and ask if daily disposable contacts are right for you!
Rigid (hard) Gas-Permeable Contact Lenses
Our optometrists are well equipped with the products and experience necessary to fit these challenging lenses, known as RGP or hard lenses. Today there are more options than ever before and the comfort of a RGP lens has never been better. RGP lenses are utilized to help patients with such issues as irregular corneas, irregular ocular surfaces, ocular disease, and other issues that cannot be corrected with soft contact lenses or glasses. Our optometrists regularly work with corneal surgeons, and have gained valuable experience with post-surgical contact lens fittings and prescribing lenses targeting the ocular disease. We have access to all manufacturers and choose the lens we feel is best suited to fit each patient's individual needs.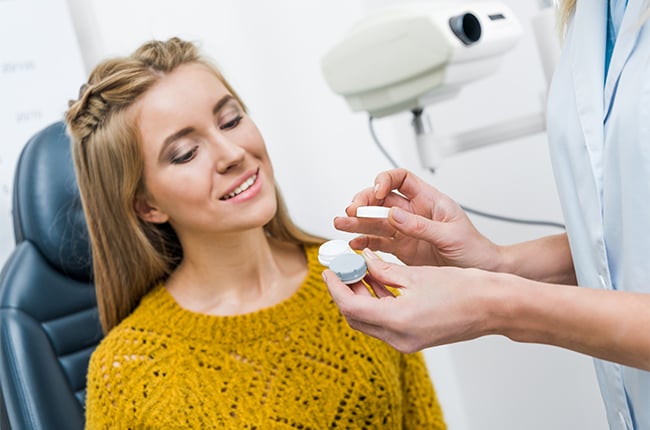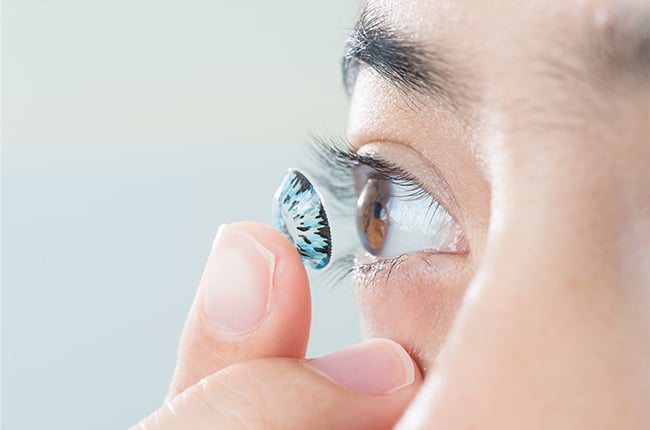 Colored Contacts
Colored eye contacts are designed to change the color or appearance of your eyes. These contacts can be available with vision correction or strictly to alter the appearance (referred to as plano or nonprescription colored contacts). Wearers of these contact lenses can temporarily change the color of their eyes and can even create different themes popular during Halloween (such as Dracula or zombie) by modifying the eye's appearance. Whether you are looking for prescription-colored contacts for vision correction or nonprescription-colored contacts for cosmetics, a contact lens fitting is required to determine the proper size and fit. It is important to not just order lenses online as eye injury and infection can occur. You must have a valid prescription to order any colored contacts.